Exhibition / Conference Venues
Melina Merkouri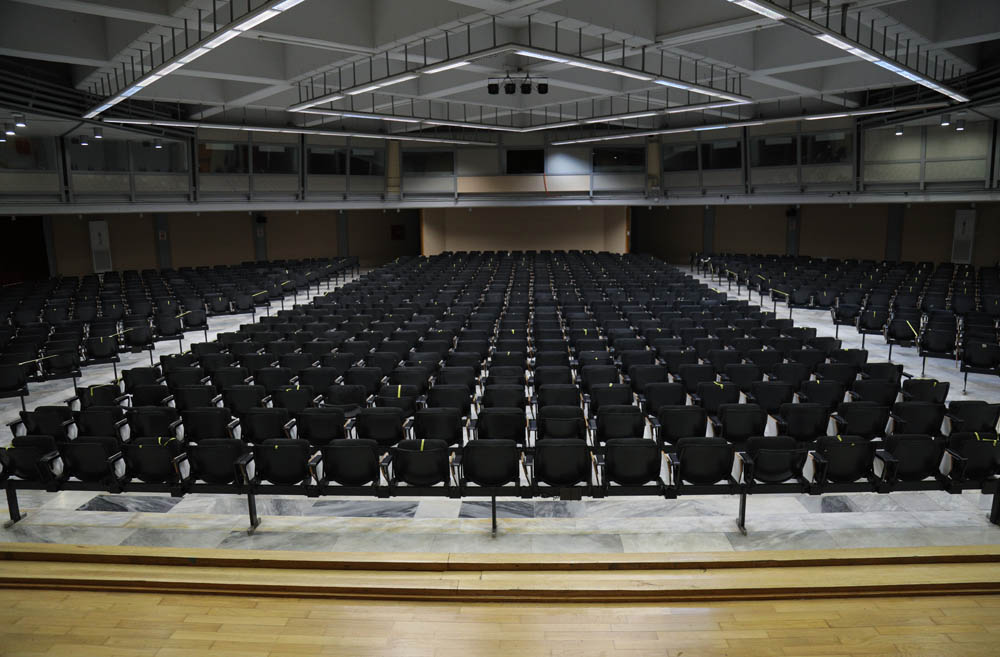 Παροχές
942 καθίσματα αναδιπλούμενα.
Υπερυψωμένη σκηνή συνολικής επιφανείας 215τμ.
Συστημα ήχου και φωτισμού.
Προσβαση στο internet.
Κλιματισμό, εξαερισμό.
2 καμαρίνια, 2 WC, 2 ντούς.
Ideal venue for conferences, seminars, cultural events, theatrical performances.
It communicates with the Conference and Guest Foyer and Hall B.
The Conference Foyer or the Visitors' Foyer is available for events held in the Amphitheatre for secretarial support and catering.